Japanese comic culture is certainly one of the most developed and diverse in the world. As the same time in many aspects, it differs from many other cultures. Japanese comic authors created their own personal style and called it manga. One of the striking differences of the manga is the fact that the majority of Japanese graphic stories are published in black and white, although colored versions also exist. In the middle of the twentieth century, Japan was experiencing difficult post-war devastation and depression. Unfortunately, the publishers did not have an ability to continue printing color comics, as they did pre-war. Even though nowadays Japan has improved its financial position, original manga comics considered to be black and white.
Manga creators also use special graphic techniques, like an image of sound effects or an emphasis on movements. Unlike American comics, manga has no more than two authors at once. It is released once in one or two weeks and in order to keep the reader interested, creators have to make sure that the plot develops quickly and unpredictably. One can spend hours choosing from the hundreds of different manga, but we've already selected several comics to get acquainted with the beautiful culture of Japanese graphic novels.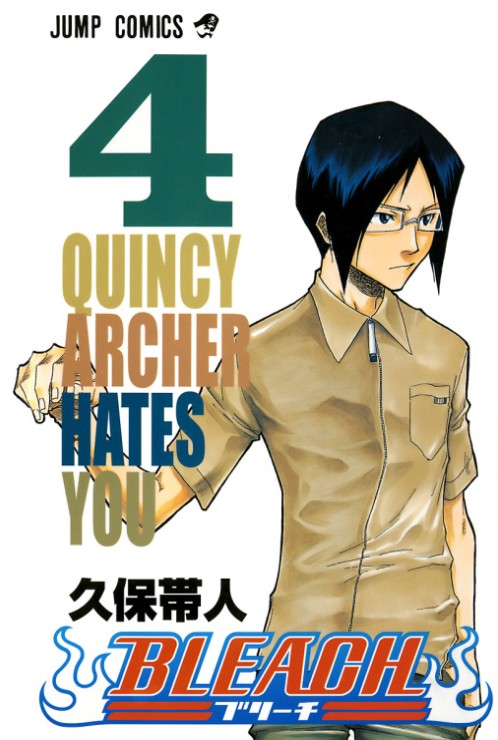 "Bleach" manga
1. Bleach
"Bleach" is a manga created by Tite Kibo and published in a Japanese magazine called Weekly Shonen Jump. From August 2001 to August 2016 has been released a total of 74 volumes. In 2005 "Bleach" manga received Shogakukan Manga Award as the best manga in the genre of shōnen (manga for a young male audience). It is also one of the bestselling comics in both Japan and US.
"Bleach" is a fantasy story about the other side of the world and the adventures of a young boy named Ichigo Kurosaki, who becomes a Soul Reaper and is forced to fight with evil spirits, protect people and send dead souls to the afterlife. Reading "Bleach" manga you can follow Ichigo's thorny path from an ordinary teenager to a powerful Shinigami (Death God).
2. Fairy Tail
Manga and later amine series "Fairy Tail" created by Hiro Mashima was first released in 2006. This manga is considered as one of the cult creations in its genre. In 2009 "Fairy Tail" received a prestigious award from the publishing house Kodansha and since then has become one of the most beloved comics of shōnen manga.
Events take place in a fictional world called Earth-land, where magic is a commonplace. Here many wizards unite in the most diverse guilds to carry out heavy tasks and receive money for it. Charming girl Lucy dreams of becoming a member of the famous guild called Fairy Tail, considering it as the most powerful guild in the world. One day when Lucy finds herself in a difficult situation Natsu, who turns out be one of the members of the Fairy Tail, and his cat Happy come to rescue her and easily punish the bad guys. Natsu invites Lucy to enter the Fairy Tail guild. This starts the magical adventures of Natsu, Lucy and their friends, where they will have to overcome many enemies.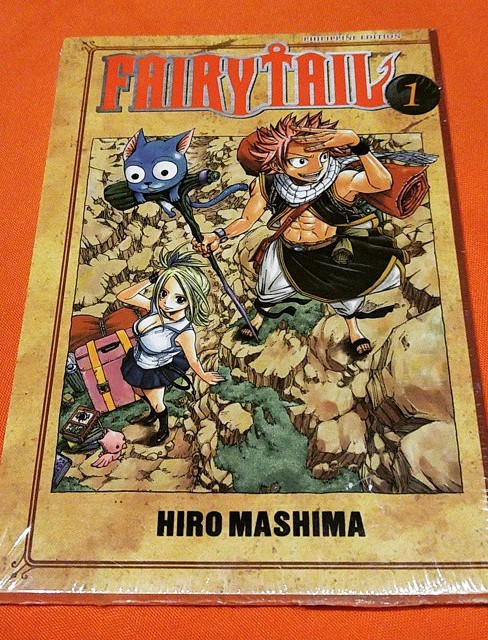 "Fairy Tail" manga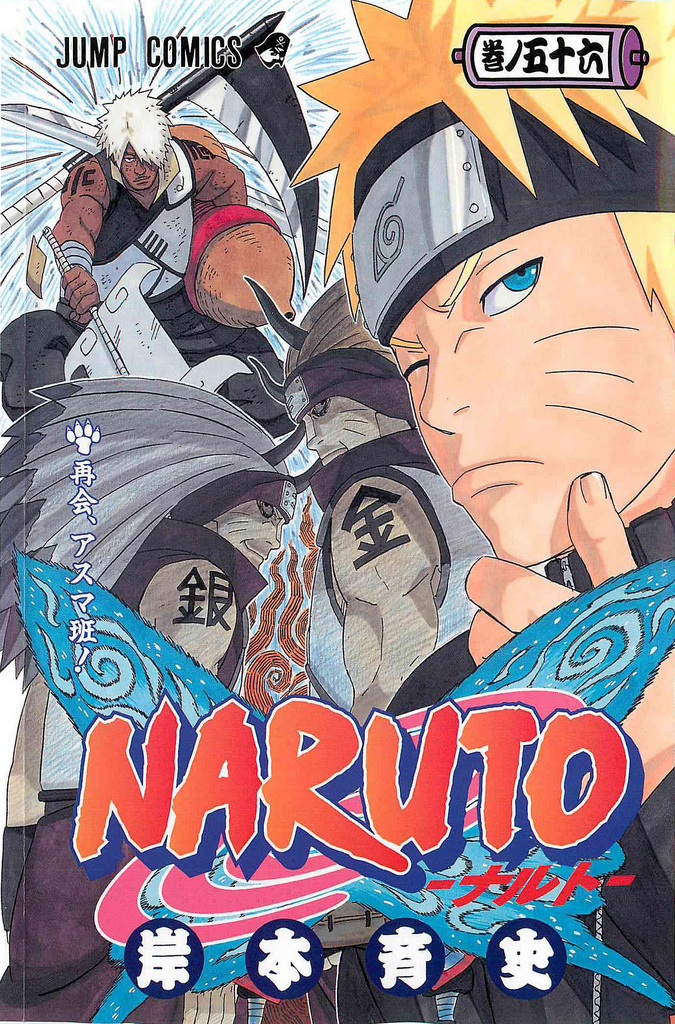 "Naruto" manga
3. Naruto
Created by Masashi Kishimoto, "Naruto" is a manga series, which describes a whole parallel universe populated by ninjas. This story is about friendship and enmity, courage, betrayal and cunning. Scale scenes of battles, gloomy secrets, the problem of finding your place in the world, the development of characters and comedy elements will keep any reader interested.
The main character a teenage boy Naruto Uzumaki is a bearer of a powerful Nine-Tails Fox inside his body. Twelve years before the events described in the manga, an evil fox attacked the village of Konoha – Naruto's native country. In order to save the village, its leader Fourth Hokage had to sacrifice his life to seal the spirit of the beast inside his newborn child Naruto. Hokage wanted people to see Naruto as a hero since now he is holding the power of a Nine-Tails Fox. Instead, the villagers perceived Naruto as a demon and started to hate him. Due to the fact that it was forbidden to mention foxes' attack, Naruto finds out about his unusual state by chance and years later. As the plot develops, Naruto finds friends among the villagers and obtains new abilities, necessary to fulfill his dream of becoming Hokage in the future.
4. One Piece
Legendary manga "One Piece" written and illustrated by Eiichiro Oda had been an ongoing series for 20 years. Despite its very long story, the popularity of "One Piece" manga only grows with time. For example in 2009 the 56th volume of this manga reached the highest initial print run of any manga with 2,85 million copies.
Gol D. Roger or the King of Pirates and the strongest among all is known for sailing to Grand Line, but being caught by the World Government. The death of Roger changes everything since his last words were a call to Grand Line, where he hid the greatest treasure of the world – One Piece. In one moment thousands of people left everything and became pirates, mesmerized by the dream of finding the hidden treasure and becoming a new King of Pirates.
The main character of the manga is Monkey D. Luffy, who from the very young age grew among the greatest and famous pirates and dreamed of becoming King of Pirates. At seventeen years thanks to his principals, faith in friendship and good qualities he gathers a team of people who in future will be called "Straw Hat Pirates".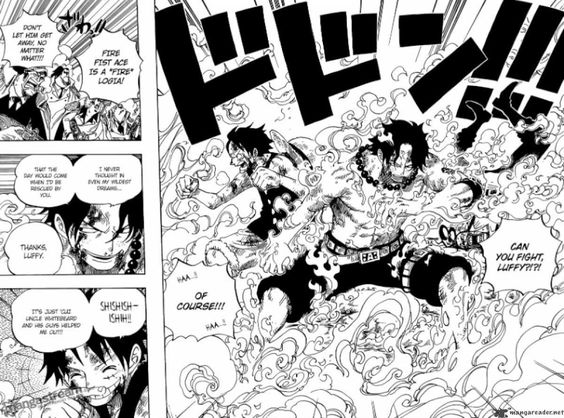 "One piece" manga
5. Toriko
This is a manga series written and drawn by Mitsutoshi Shimabukuro and published from 2008 to 2016 with a total of 46 volumes. "Toriko" is a story about a mysterious world, whose inhabitants are gourmets. Each of them does everything to taste some exotic dishes, which has not been tried yet. One of the citizens of this world is the main character of the series named Toriko, who is best known as one of the most famous delicacy hunters alive. Toriko has superhuman powers, which allow him to hunt the rarest and dangerous animals. And of course, the young hunter takes orders from various organizations. But Toriko's real dream is to create a unique, one-of-a-kind menu, therefore he easily starts an adventurous journey in search for a new kind of meat. In this dangerous trip Toriko is accompanied by timid and puny restaurant chef named Komatsu, who is inspired by the greatness of the Gourmet Hunter. The reader will follow the adventures of Toriko and Komatsu in search of new dishes worthy of becoming a part of the perfect menu.
Toriko