Nowadays there are a lot of great choices of children's comic series. It is very important to keep developing this niche of the comic industry since graphic novels are one of the easiest ways to start loving reading. Those who were engaged in reading this type of literature from childhood continue to discover new works later in life. Comics are also a great option for kids, because of its bright drawings and clear images. But the main indicator of a high-quality children's comic book is its ability to capture the attention of kids of any age group, whether with the help of outstanding images, exciting plot or simply humor. Today we present you 8 comic series that will not only be interesting for the little ones, but also have an important lesson to teach.
1. Bone
"Bone" is a fantasy graphic novel created by Jeff Smith, which tells a story about the adventures of three Bone cousins and their friends. Fone Bone, Phoney Bone and Smiley Bone were kicked out from Boneville and got lost in the desert. Soon they find themselves in a valley full of wonderful, yet terrible creatures and already plan to go home. But these little Bones still don't know that the dark forces are just around the corner and their real adventures are just about to start. The series was independently published from 1991 to 2004 and has a total of 55 issues.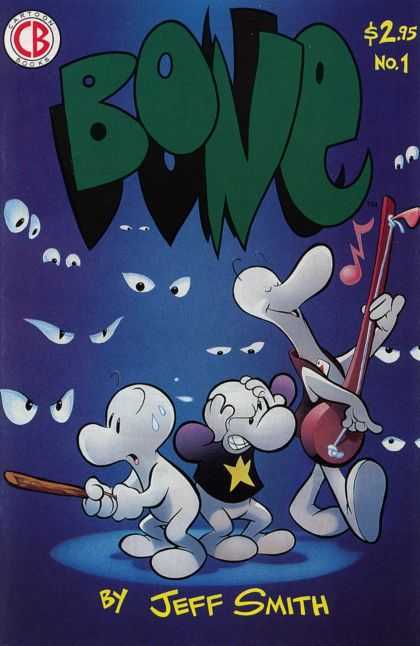 "Bone" comic series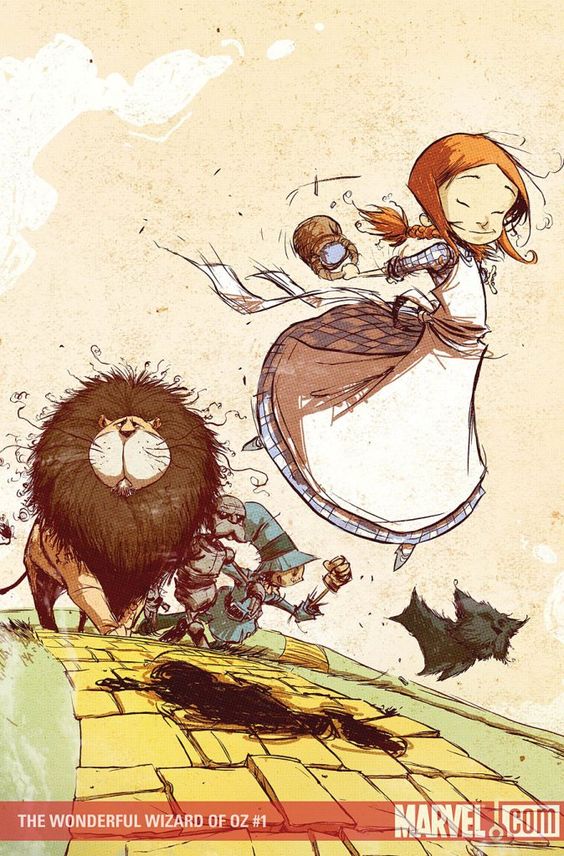 "Wonderful Wizard of Oz" comic book
2. Wonderful Wizard Of Oz
"Wonderful Wizard of Oz" is a series of fantasy graphic novels created by Eric Shanower and published by Marvel comics. The series contains 8 issues, which retell the story of a famous same name novel by L. Frank Baum. An American children's book illustrator Skottie Young did a fantastic job transferring the mythology of Oz into the comic format.
Probably known to everybody plot describes the adventures of a farm girl named Dorothy and her dog Toto, who were swept by a tornado to a fantasy world of Oz. In a search for the way to come back home Dorothy meets new friends and becomes a part of exciting, but sometimes dangerous events.
3. Astro Boy
Comic series "Astro Boy" is considered a classic of the Japanese manga. This comic book was created by Osamu Tezuka often called "the god of manga" and first published in 1952. The graphic novel describes the adventures of a boy robot and other characters, whom Astro meets on his life journey.
"Astro Boy" was created by a Minister of Science Dr. Tenma as an apotheosis of his son, who died in a car accident. Tenma soon realizes that a small robot cannot fill his heart with the love that he felt for his dead son and decided to sell Astro Boy to a cruel owner of the circus. After a while, a new Minister persuades the owner of the circus to give him the boy. He started to treat Astro with the tenderness and warmth and soon noticed that the boy robot began to acquire human traits and the ability to experience emotions. Feeling the love of his new guardian, Astro becomes a robot-man, who constantly fights with injustice and evil. Each story about Astro has a certain moral and sometimes the reader may trace political notes.
4. Mouse Guard
"Mouse Guard" is a comic series created and illustrated by David Petersen. Archaia Studios Press first published the series in 2006 and since then the comic is released bi-monthly. "Mouse Guard" is an incredibly beautiful medieval fantasy, with a detailed description of the world, its mythology, maps of the terrain, crafts and customs. For this amazing work, the author David Peterson has received three Eisner Awards and two Harvey Awards.
The series tells a story about mice civilization located somewhere in the thick grass under the old stumps. There are cities, villages and castles where mice-artisans and mice-peasant live. Mouse Guard was created to protect the inhabitants from predators and other threats. Mouse Guard consists of the most worthy guards, rangers and warriors, who are obligated to defend the territory. But one time the world of mice is threatened with a danger that no Mouse Guard has faced before.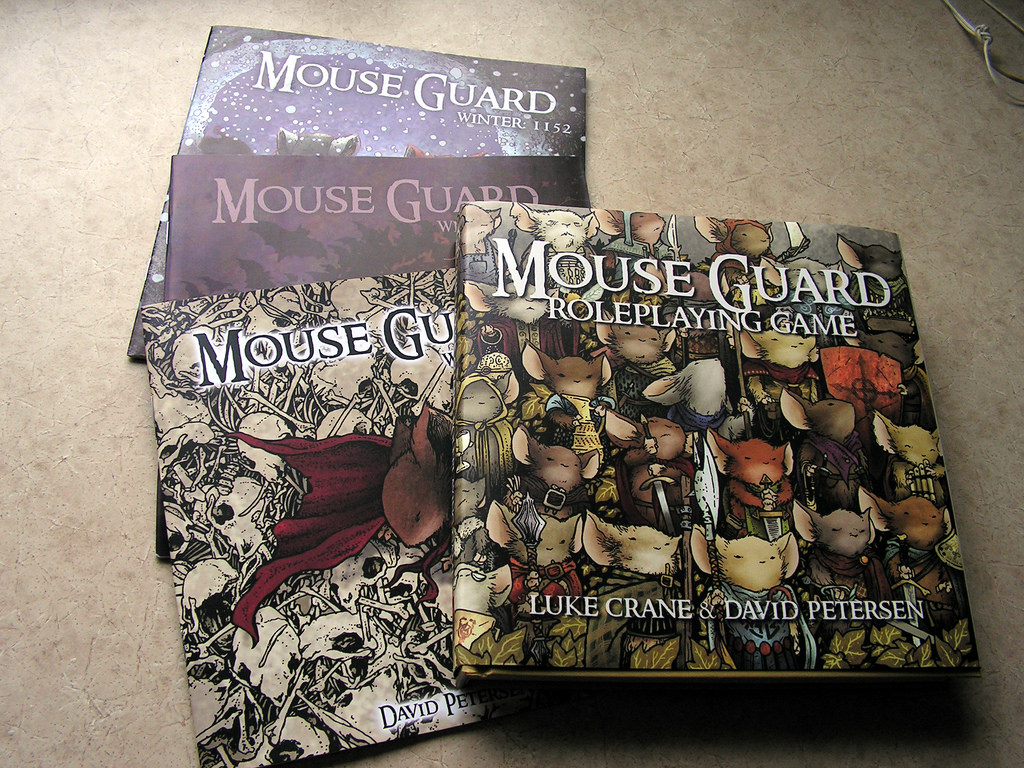 "Mouse Guard" comics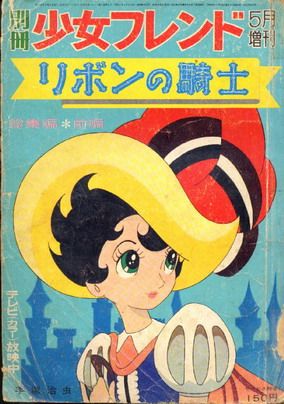 "Princess Knight" comic
5. Princess Knight
Yet another creation of Osamu Tezuka "Princess Knight" is a manga series in the genre of fantasy. Osamu, who has also illustrated the comics, has drawn the movements of the characters and their gestures so detailed, that the reader can almost feel all the emotions transferring through the pages. Events take place in a Europe-like medieval world, where a young Princess Sapphire lives. From birth, she is forced to pretend to be a young man to receive the royal throne. The King had to announce the birth of a boy so that the throne wouldn't receive an evil Duke Duralumin.
6. reMind
"reMind" is a sci-fi/fantasy graphic novel created by Jason Brubaker and published by Coffee Table Comics. This is a story about the girl named Sonja, who works as a lighthouse keeper in a small town famous for its constantly bubbling lake and rumors about mysterious lizard man. Sonja shares her life with a faithful pet cat, but one day Victuals disappears while hunting mice. Local residents blame this on lizard man – a legend invented by Sonja's father to attract tourists to their town. When Victuals finally comes home, Sonja started to notice strange things: the cat now walks and talks like a person. She later learns that her beloved pet has turned into a lizard man. She now has to find a way to save Victuals before it's too late.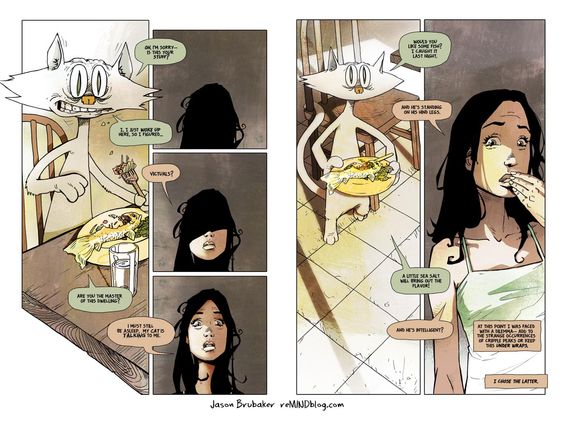 "reMind" comic book spread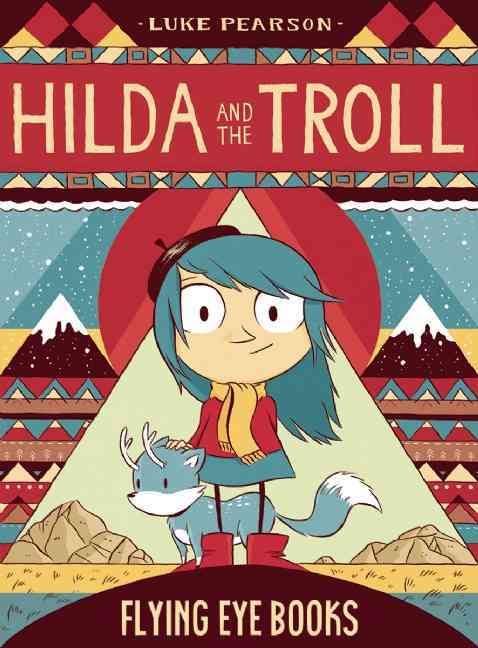 "Hilda and the Troll" comic cover
7. Hilda and the Troll
Colorful and beautifully drawn series of four fantasy graphic novels called "Hilda and the Troll" is created by a British writer and illustrator Luke Pearson. The main character is a little girl named Hilda, who lives with her mother in a secluded house somewhere in the hills. She loves to draw and always seeks for new adventures. In fact, the world of Hilda is full of all sorts of magical creatures: giants, elves and amusing flying ball-shaped dogs. Every day Hilda studies the world of Scandinavian magic, but one day she meets a troll and events take an unexpected turn. Each issue pleases with a new story, which always teaches the blue-haired girl a lesson, where problems are examined from different angles with no unequivocally bad or good characters.
8. Joe the Barbarian
"Joe the Barbarian" is a fantasy 8-issue comic series about a magical, but cruel children's imagination, created by a legendary writer Grant Morrison and a talented artist Sean Murphy. In the center of a plot is a teenage boy Joe, whose life is not different from everyone else's. He lives in the most ordinary American suburb, goes to a public school and faces typical teenage problems. On top of that Joe has diabetes. One day Joe's sugar level drops so much, that the boy enters a state of hypoglycemia and begins to hallucinate. His house turns into a magical land inhabited by fictional characters and live toys from his room. And while in the real world Joe has to struggle to return his sugar level back to normal, fictional world brings a confrontation with the terrible King Death.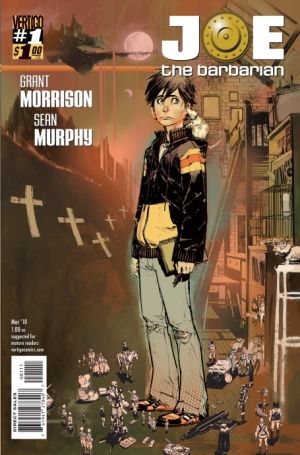 "Joe the Barbarian" comic series