The idea of space exploration unites many people around the world. Even those who are not that familiar with science are interested in learning about other planets and galaxies. Some people, who are far from flying peer into the night sky with bated breath and wonder what it is like up there. Others do not stop watching movies and TV shows about distant stars, save universes in video games or read science-fiction novels. Everyone has his own way, but we all from time to time get carried away with the breathtaking beauty of space. In this article, we decided to take a look at 5 comic series, which describe exciting adventures of space travel.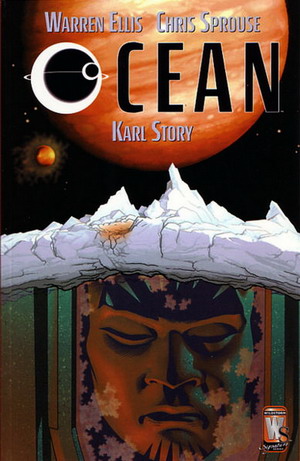 "Ocean" comic series
1. Ocean
"Ocean" is a 6 issue mini-series created by Warren Ellis, Chris Sprouse and published by Wildstorm. This is somewhere in between a science fiction story with a dashing protagonist and interstellar adventure. The plot describes the future of mankind, where people are already exploring space, but have not yet stepped outside the solar system. There are satellites and space stations everywhere. When it came to studying Jupiter, the research team makes an amazing discovery. It turns out that there is an endless ocean under the thick layer of ice on the surface of Europe (Jupiter's moon) and it's full of the sarcophagi with human-like humanoids only more developed and much older.
In order to examine the new findings space station calls out for a help of the main character – arms inspector from the United Nations named Nathan Kane. Together with the sarcophagi in the abyss are buried huge guns, capable of shooting through the patents. The main character now has to find the answers to all sorts of questions: who and when placed the sarcophagi in the ocean? Who is buried in it? And why do they need a super-powerful weapon?
In general "Ocean" is more of a science fiction comic book with glimpses of fantasy. A simple and straightforward story line is not pretentious, which does not make it any less interesting. Nathan Kane faces a full set of troubles, expected from this genre: secrets, riddles, fights and, of course, the threat to universal prosperity.
2. Southern Cross
"Southern Cross" is an American sci-fi comic series from the writer Becky Cloonan and illustrator Andy Belanger. The plot is set in a distant future, where people are able to travel across space. The world is basically controlled by a Zemi corporation, which is also in charge of the oil industry and therefore travels its workers from Earth to Titan (Jupiter's moon) and back.
The main character Alex Braith boards the space shuttle Southern Cross on a route to Titan. She hopes to find the remains of her mysteriously dead sister Amber and answers to the questions: How did she die? Where did her neighbor disappear? And why does she have a constant feeling that she is being watched? During her voyage, Alex becomes involved in a conspiracy with suicide, drugs and other unpleasant surprises.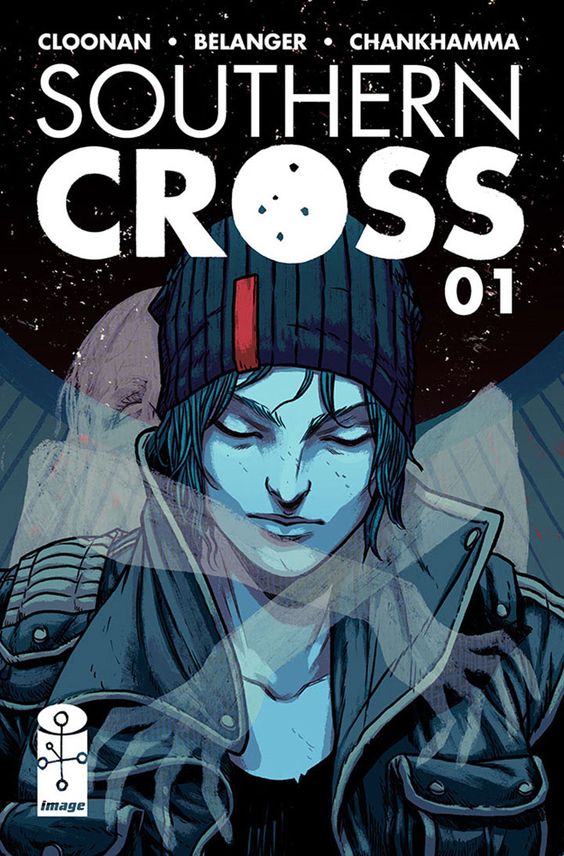 "Southern Cross" comic series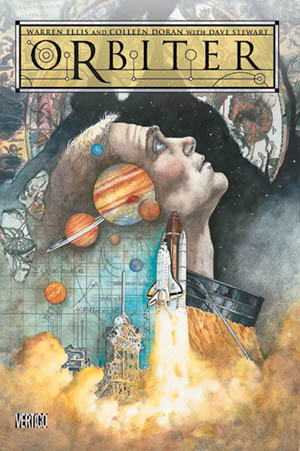 "Orbiter" comic series
3. Orbiter
Written by Warren Ellis "Orbiter" comic starts with a story about the memories about space. This graphic novel is actually dedicated to the memory of the astronauts, who died during the catastrophe with the shuttle Columbia. Ellis describes the deplorable state of all worlds' space research programs and irresistible, passionate love for space vastnesses. "Orbiter" is also about bravery and fame, about the necessity to despite all the dangers and difficulties continue the space exploration programs, because there is something huge, meaningful and unbearably inviting above the skies. "Orbiter" comic book undoubtedly makes the reader think about his attitude to space and its greatness.
Events of the comic take place in the near, yet not very bright future. Due to the mysterious disappearance of space shuttle Venture with seven crew members on board, NASA decided to shut down all of the activities and the entire space program of the US. As never before, the humanity quietly forgot about the conquest of the space. But everything changes on a day when Venture enters the earthly atmosphere and gracefully slaps on the ground ten years after its disappearance.
The main characters of "Orbiter" comic book are a group of scientists, whose task is to answer a load of questions brought by Venture from a distant space. Why did the shuttle disappear ten years ago? Where had it been all this time and how it was able to return? And most importantly, why there is only one member of the crew on board?
4. Letter 44
This is probably the most "earthy" graphic novel out of the entire list. "Letter 44" is a mix of science fiction drama and political intrigue. Written by Charles Soule and drawn by Alberto Jimenez Alburquerque "Letter 44" develops an idea of a first contact when newly elected US President Stephen Blades finds out that NASA not only discovered the existence of aliens seven years ago but also sent a crew of nine astronauts, who are about to arrive at their destination.
Now, when Stephen Blades, has become one of the most powerful people in the world, besides the poor economy, failing health care system and wars with other countries, he faces a threat of an alien invasion. A special space mission, sent to investigate the situation, saw aliens building something unknown into space. At the same time, the former president Mr. Collins disappears for some reason and Stephen Blades is left with difficult decisions to make to keep everything under control. Interesting how the plot of "Letter 44" is actually divided into two components: politics on Earth and the secret mission itself.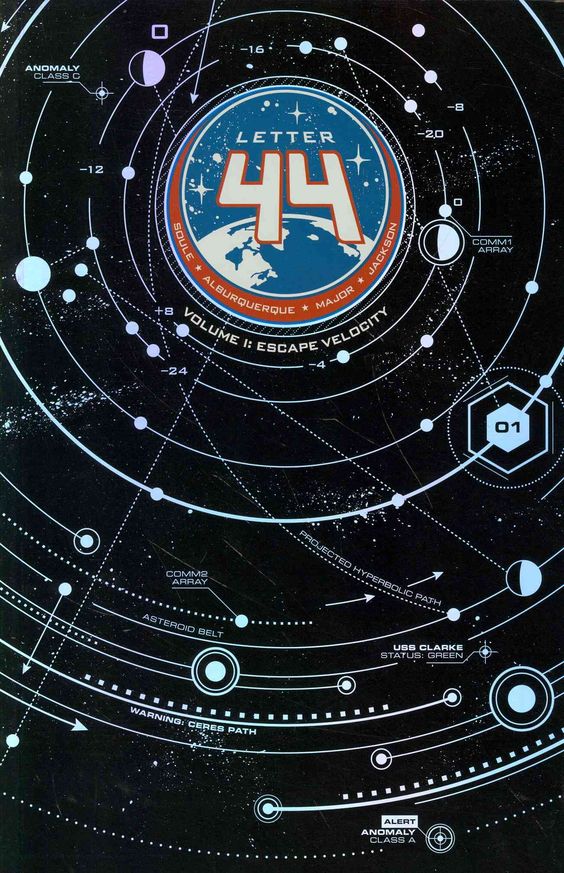 "Letter 44" comic series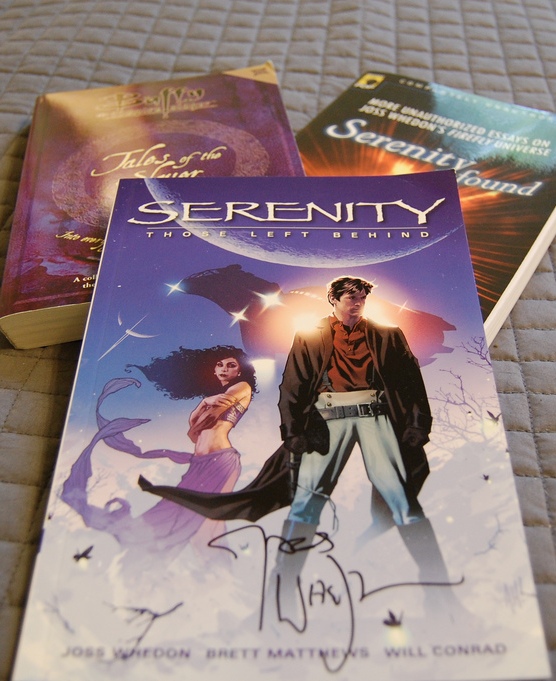 "Serenity" comic series
5. Serenity
"Serenity" is a space western created in 2002 by Joss Whedon. The main distinguishing feature that differ "Serenity" from other space operas is it adventurous, yet sometimes lyrical atmosphere. After only a couple of issues, comic's characters begin to appear not only alive but very native. In addition, flashing dialogues can easily be disassembled into individual quotes.
The plot of the comic series describes events in the distant future. Humanity has left the Earth and began exploring the new solar system with its numerous planets. Prior to colonization China and US were the most powerful countries in the world, which left its imprint on the culture of the new civilization. The Unification War has passed not so long ago. Now the rebels are defeated and a new state – the Alliance begins to restore order to all the planets. Meanwhile, a small cargo spaceship of the "Firefly" class called "Serenity" travels across space with a crew of slobs under the leadership of the former insurgent.