Recently more and more comic authors include female character into their stories, and some even make them main protagonists. Undoubtedly, women bring diversity and a full range of completely new experiences and emotions into the comic books. In addition, women's audience of both graphic novel fans and its authors is growing rapidly with each year. Although we are still far from equality, the main players of the mainstream comic books are already starting to change. Meanwhile, we offer you a selection of 6 excellent comics with a hint of fantasy describing strong female characters, ready to change the world for the better.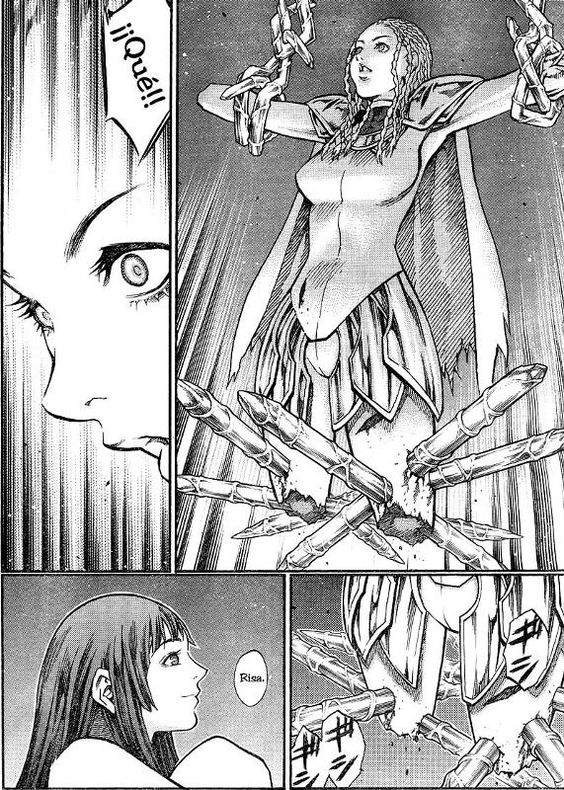 "Claymore" manga
1. Claymore
"Claymore" is a manga created in dark fantasy genre by Japanese writer and artist Norihiro Yagi. Events of Claymore" manga take place in the world of alternative medieval times, where people fight against humanoid shape-shifters called Yoma, who eat human flesh. Yoma are able to transform into the shape of their victims and hide among people. In order to fight against Yoma, people created a secret organization of mighty warriors, who are called Claymore. One of the main distinguishing features of Claymore is the fact that its members are only women, who are easy to recognize by their blond hair and silver eyes.
At the beginning of the manga, one of the Claymores named Clare comes to a small town with an aim to kill Yoma and meets a little boy Raki, whose parents were killed by Yoma. Raki hopes that Clare can avenge his parents, which she did. But according to the rules, all people, whose relatives were killed by Yoma are expelled from the town and Raki decides to follow Clare, who he sees as a brave warrior and simply a beautiful girl.
2. Monstress
In 2015 Image Comics released a new fantasy comics called "Monstress" written by Marjorie Liu and illustrated by Sana Takeda. This is probably one of the most amazing comics about war, racism, hater and survival. "Monstress" comic book has received critical praise including a nomination for Eisner Awards. In addition, Entrainment magazine called it the best ongoing series of 2016.
The plot of the comic is set in a fictional world during the war between an order of sorceresses called Cumea and Arcanics – human-like magical creatures. The main character is Arcanics named Maika Halfwolf has survived the horrors of the war and slavery. She dreams of uncovering the secret of her mother's death. But she also wants to free herself from the monster, which lurks in her mind and literally devours others if she weakens control.
The external beauty of the images of a "Monstress" comic series points on the fact that this is a serious story about characters, who survived a war. But besides the thoughts on survival in difficult conditions "Monstress" has enough action and unexpected plot twists, which makes it very interesting to read.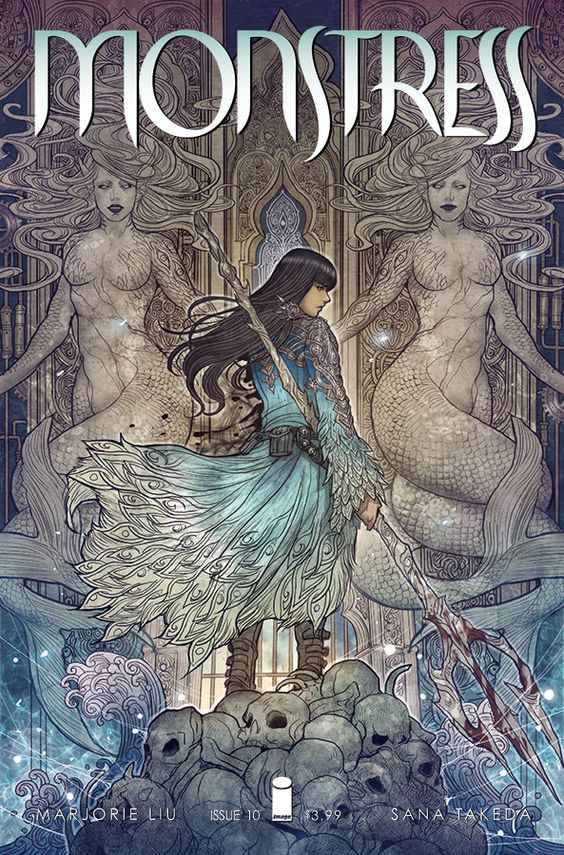 "Monstress" comic series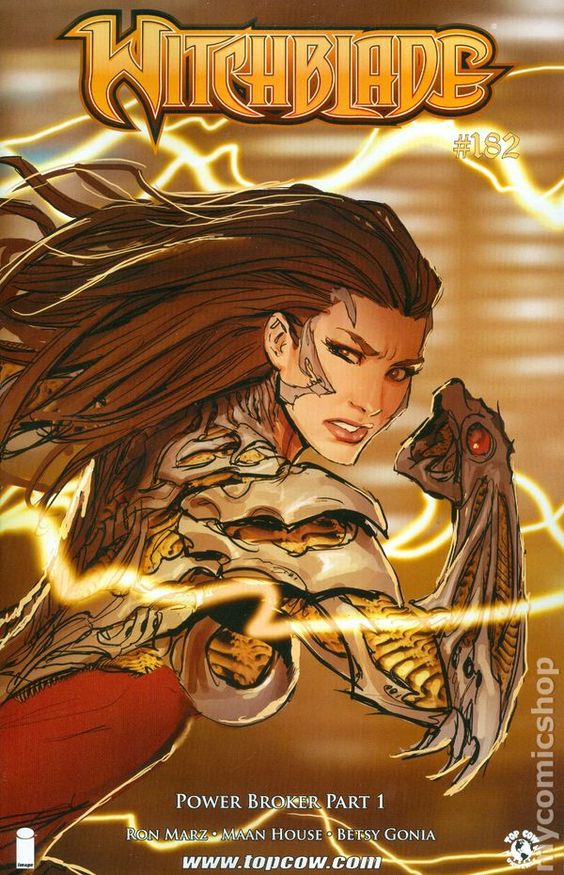 "Witchblade" comic series
3. Witchblade
Written by Brian Haberlin and drawn by Michael Turner "Witchblade" is a comic series about Sara Pezzini - a homicide detective from New York. Sara becomes an owner of a supernatural artifact Witchblade, which gives its possessor supernatural powers to fight evil but only surrenders to the well physically and morally developed women. While in active use Witchblade looks like a massive glove, but in other cases takes a form of a bracelet, which allows it to be worn without attracting special attention.
At first "Witchblade" comics may seem a little gloomy, but it is an interesting series with a lot of memorable moments and characters. It will definitely appeal to all fantasy lovers as well as just comics fans in general.
4. Death: The High Cost of Living
"Death: The High Cost of Living" is a three-issue comic series published in 1993 by Vertigo Comics. Its author Neil Gaiman basically created a spin-off of his famous "Sandman" comic, giving Sandman's elder sister Death of the Endless a leading role.
Once in a hundred years, Death takes a mortal appearance in order to experience the feelings of life that she takes. This is a payment for the fact that everything that exists in this world is turning into what was and what will be.
"Death: The High Cost of Living" comic is a collection of stories, which demonstrate Death in all its glory and from different sides of its character. The first mini-series, for example, describes the day when Death lives as an ordinary person and spends it together with a boy, who does not see the meaning in his life and wants to die. But before he will finally decide whether to kill himself or not, he has to spend time in a company of Death itself.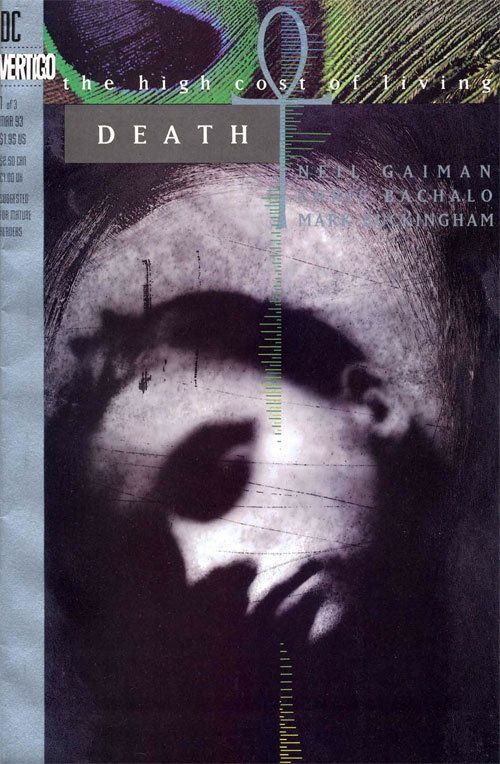 "Death: The High Cost of Living" comic series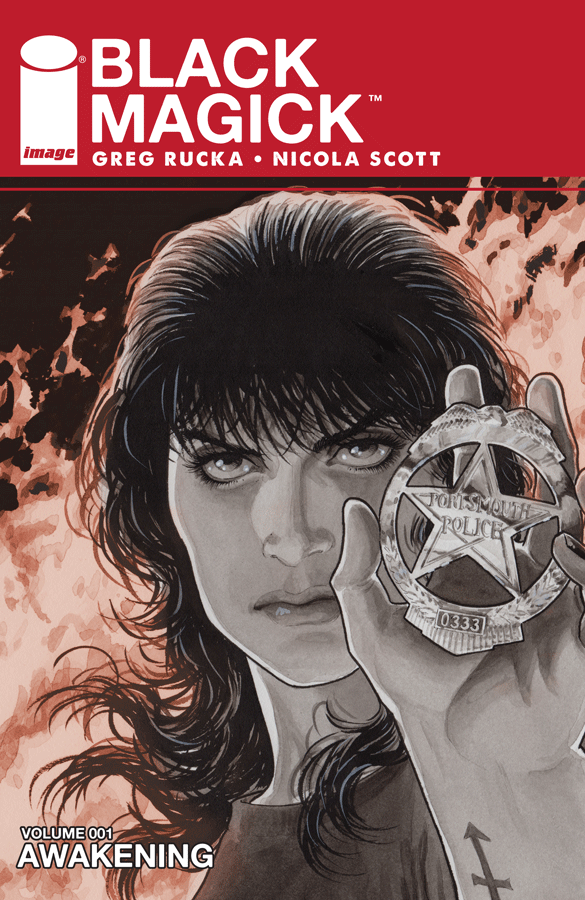 "Black Magick" comic series
5. Black Magick
Created by Greg Rucka "Black Magick" is a gothic-noir comic series about Rowan Black, who works as a robbery/homicide detective in Portsmouth. In addition, she is the last of the witches. Over the years, Rowan struggled to maintain a balance between her two lives. But everything changes when woman becomes involved in an investigation of a series of crimes related to witchcraft. Soon Rowan finds out that the city of Portsmouth is filled with black magic, evil charms and occult mysteries. In order to save the future of all mankind, the main character will have to use magic.
"Black Magick" is one of those comics, which show the main character as a strong, experienced woman with a dark past, who ultimately uses her gift for good deeds. To date, only 8 issues have been published by Image Comics out of 30 promised.
6. Batwoman
Publishing company DC Comic created a series of comics, where appeared such character as Batwoman. Also known as Katherine Kane, the main character was kidnaped at the age of 12 along with her twin sister and mother for the sake of ransom. The kidnappers did not receive anything. Instead, it was decided to conduct an operation to free the girls, which was led by their father. The operation ended in almost a complete failure since Kathy's sister and mother were killed.
Katherine did not know how to live after such a horrible event, but everything changed when she was able to cope with a robber (not without a help from a Batman, of course). Realizing that the fight against the crime makes her feel alive again, Kathy decides to protect the streets of Gotham under the guise of Batwoman. During her relatively short career, Batwoman fought many unusual opponents, including supernatural ones. The script and the drawings of the comic made her one of the most memorable characters in the DC universe.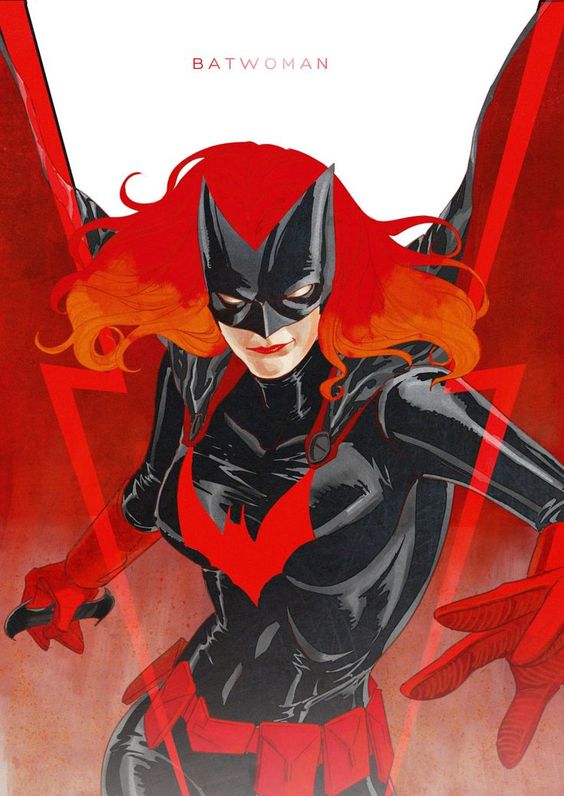 Batwoman